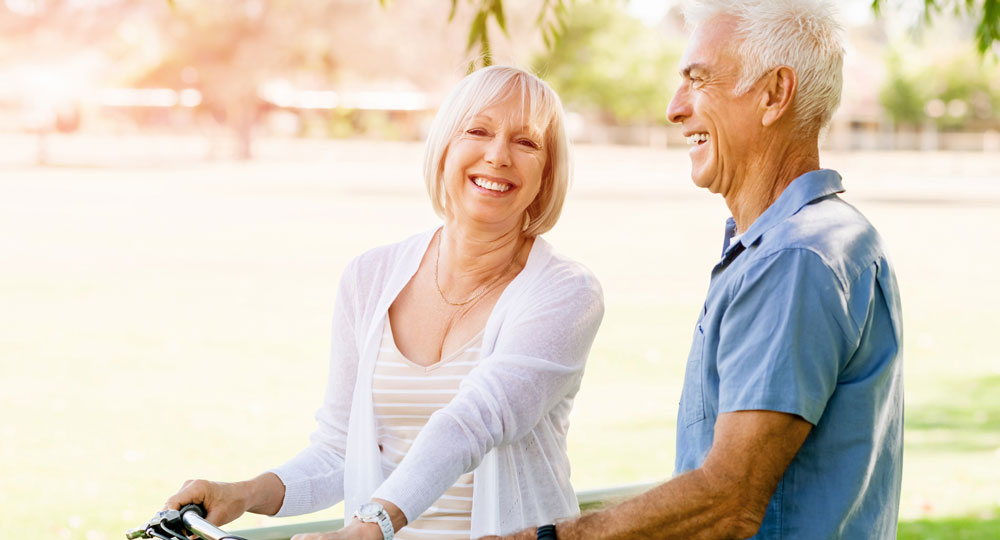 Request your appointment today
If you have been hiding your smile due to missing one or more teeth, you may want to consider dental implants. These restorations deliver unmatched results in regards to strength, durability, and aesthetics. You'll enjoy living life to the fullest, without ever having to worry about your smile!
What are dental implants?
Dental implants are titanium posts placed in your jawbone to take the place of the natural tooth roots. They provide a stable base for tooth replacements, and can also be used to support fixed or removable bridges or dentures. Implant dentistry offers both a restorative and a cosmetic solution, delivering restorations that look, feel, and function just like your natural teeth.
What is the procedure?
Your implant surgery will begin with our oral and maxillofacial surgeon placing a titanium implant into your jawbone to replace your missing tooth roots. The bone will heal and fuse to your implant in a process known as osseointegration, which may take a few months.
After healing, we will place a connector called an abutment onto your implant and will wait for the soft tissue to heal. The next step is taking an impression of your mouth to construct your dental crown, which is an artificial tooth made to match the surrounding teeth.
The entire process may take several months to complete while waiting for healing to take place. We may fit you with temporary restorations during your wait so that you don't have to go without teeth a single day.
Caring for dental implants
You must be willing to commit to meticulous oral hygiene to ensure the long-term success of your dental implants. You will need to brush and floss regularly and to make sure to keep up with your routine dental exams and cleanings to allow us to monitor your restorations. Dental implants have the potential of lasting a lifetime with proper care.
Dental implants near me
Contact us at Hebron Family Dentistry serving patients in Hebron, KY and the surrounding areas to learn more about dental implants and how they can enhance your quality of life. We look forward to helping you restore your healthy, natural smile.
Request your appointment today!
At Hebron Family Dentistry, we make it convenient to plan your visit. Simply follow the link to request an appointment time that fits your busy schedule.