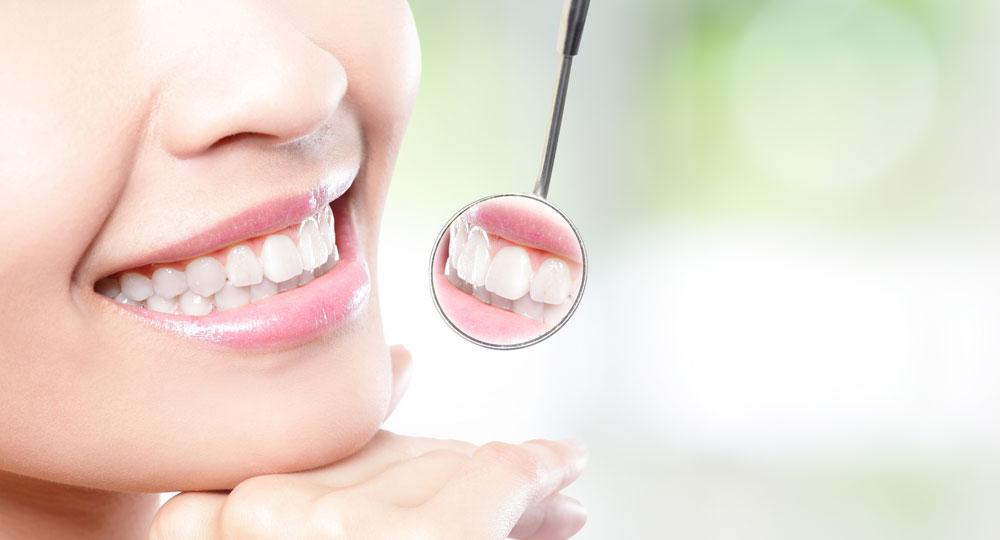 Request your appointment today
Have you noticed lately that your smile is lacking its luster? Do you wish you had a brighter whiter smile? If so, you are not alone. Teeth whitening is one of the most prevalent cosmetic dentistry trends today. The quick and safe procedure will leave you with whiter teeth and a sparkling smile.
How does teeth whitening work?
Over time, your teeth may change from white to not so bright due to different factors. Aging, consuming foods and drinks containing staining agents, tobacco use, and certain illnesses or medication can all cause staining of your teeth. Chips or injuries to teeth can also cause discoloration, especially if damage to the tooth pulp occurs.
Not all types of discoloration respond to tooth whitening the same way. Yellow teeth show outstanding whitening results, while brown or gray teeth may not bleach as well. Whitening will not work on dental restorations, or if the discoloration is due to trauma or the use of medications.
Tooth whitening is a quick and simple procedure which involves applying hydrogen peroxide or carbamide peroxide gel to the surfaces of your teeth. The bleaching agent penetrates your tooth enamel to reach your discolored molecules. Oxygen molecules react with deep and surface stains, breaking them up into smaller pieces, making the color less concentrated. The bleaching process results in whiter teeth and a brighter smile.
Teeth whitening options:
Professional Teeth Whitening: Our in-office professional procedure delivers the best teeth whitening results. We will start with the placement of a shield to protect your gums. Next, we will apply hydrogen peroxide or carbamide peroxide gel onto the surfaces of your teeth. We may use a special light to speed up and intensify the whitening process. Our professional treatments can whiten your teeth several shades in a single office visit.
Teeth whitening has been shown to be safe when performed under professional care. Some patients may experience sensitive teeth which will soon subside without intervention.
Home Teeth Whitening: There are different teeth whitening options you can purchase over the counter. Peroxide-based whitening gels or Whitestrips work the same way as professional bleaches, with the difference being the lengthy time it takes for these products to deliver any results. You can also purchase whitening toothpaste which contains a mild abrasive that works to remove some of the surface stains.
For better and safer home whitening results, we can provide you with custom-fitted trays along with professional grade whitening gel. We will provide instructions on how to use the trays and the length of each treatment. You may need a few weeks to achieve the desired results.
Teeth Whitening Near Me
Contact us today at Hebron Family Dentistry to learn more about tooth whitening and how it can brighten your teeth. We look forward to helping you enjoy the white smile you desire. Schedule your appointment today!
Request your appointment today!
At Hebron Family Dentistry, we make it convenient to plan your visit. Simply follow the link to request an appointment time that fits your busy schedule.