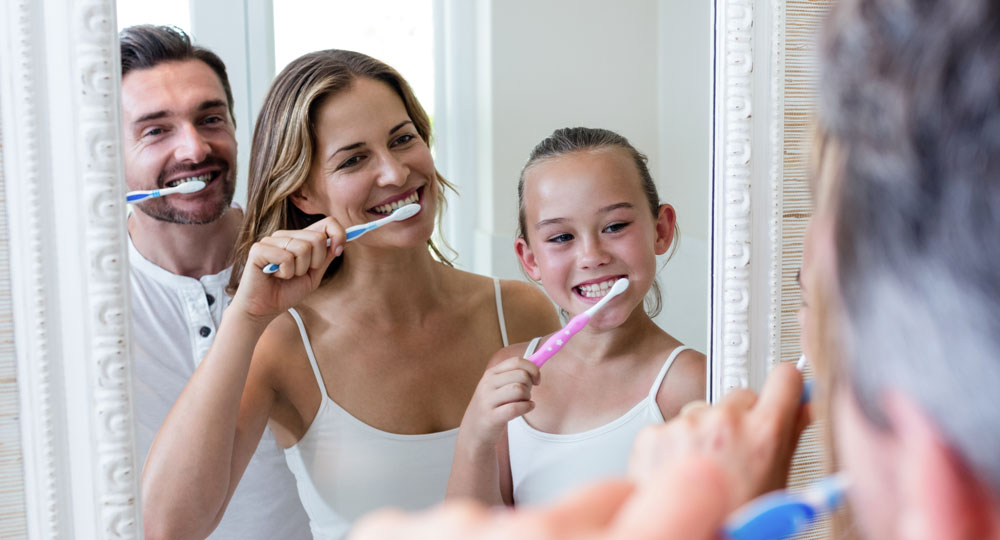 Request your appointment today
Hebron Family Dentistry is proud to serve the families of Hebron, KY and the surrounding areas. We are committed to delivering gentle, personalized dental care for each member of your family. We look forward to getting to know you on a personal level to develop a plan fitting your needs.
Family Dentistry Overview
Family dentistry refers to practices caring for all aspects of oral health of patients in any stage of life. They are committed to educating their patients on dental hygiene practices which help prevent the development of dental problems including tooth decay, gum disease, and more.
Some of our dental treatments include routine dental exams and cleanings, same day crowns, dental implants, teeth whitening, endodontics, Invisalign orthodontic treatments, pediatric dentistry, dental veneers, and much more. With us, you can always count on quality, individualized care.
Why Family Dentistry?
Family, pediatric, and general dentistry practices all focus on maintaining your dental health. However, only family dental practices provide dental care for the needs of patients of all ages, making them a convenient choice for busy families. Moreover, your children will love going to the same dental practice as you and will look forward to their dentist's visit.
Family dentists are well trained and equipped to address the unique needs of adults and children. At Hebron Family Dentistry, you and your family members can expect to get exceptional care from a professional team you can trust. Best of all, your children can see the same dentist from infancy all the way to adulthood, allowing us to form lifelong relationships.
The new patient experience
During your initial consultation, we will conduct a comprehensive dental exam to identify any existing problems or potential concerns. We will recommend any needed preventive or restorative treatments to keep your mouth clean and healthy. We may also suggest cosmetic dentistry procedures such as teeth whitening or dental veneers to help you achieve a bright and confident smile.
Quality family dentistry in Hebron, KY
If you are in search of quality family dentistry in Hebron, KY, your search stops here. We, at Hebron Family Dentistry, extend a warm welcome to you and your family members. Our highly trained and experienced team is committed to providing our patients with exceptional, gentle care using the most advanced technology and techniques. With us, you can trust that your smile is in capable hands. Call us and schedule your appointment today!
Request your appointment today!
At Hebron Family Dentistry, we make it convenient to plan your visit. Simply follow the link to request an appointment time that fits your busy schedule.