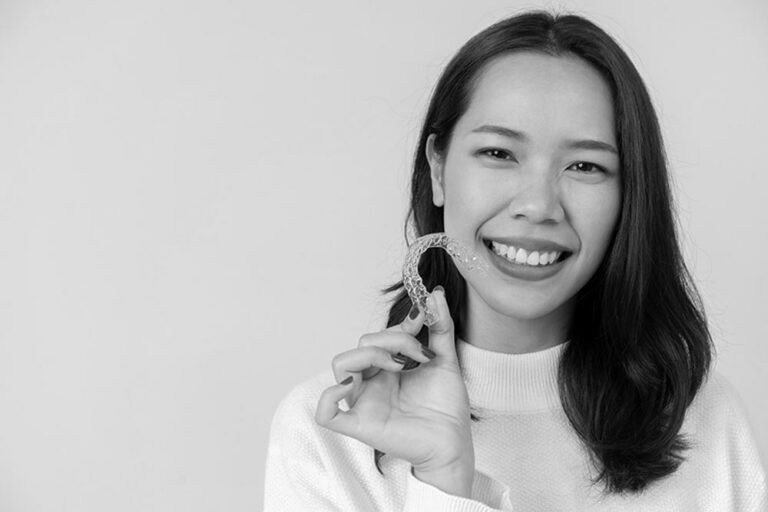 If you're wondering if Invisalign will really straighten your teeth, the answer is a resounding yes! Despite the misconception that Invisalign's clear aligners can only correct slightly crooked teeth, the discreet treatment continues to transform lives by addressing a wide range of mild to complex orthodontic cases.
Invisalign: An Overview
Invisalign by Align Technology offers an effective solution to straighten your smile over time using clear, custom-created aligners. Your invisible braces are designed to place the precise amount of pressure needed to shift your teeth into the desired position. You must wear your aligners for 20-22 hours every day for the best results. As you swap an aligner set for the next, about every two weeks, you'll see your teeth gradually move into alignment.
Why Choose Invisalign?
Invisalign treats a wide range of orthodontic concerns, including crooked, gapped, or crowded teeth and problems with the bite. The clear aligners are virtually invisible, so you can straighten your teeth without interfering with the appearance of your smile.
Your aligner trays are made from a soft and comfortable material, unlike metal braces with their wires and brackets. They are also removable, allowing you to achieve your ideal smile without impacting your life. Time for dinner? Getting ready to brush your teeth? Going to an important event? Just take out your clear aligners and wear them once again when done.
Invisalign will straighten your teeth and perfect your smile up to 50 percent faster than traditional braces. The SmartTrack material and the SmartForce features make Invisalign effective in correcting complex orthodontic cases with precision. Invisalign works well for both adults and teens, with Invisalign Teen featuring compliance indicators to ensure they are worn for the required amount of time.
What Is the Invisalign Procedure?
During an initial consultation, we'll evaluate your smile's unique needs and determine if Invisalign treatment is right for you. The procedure involves taking 3D scans of your teeth to map out your custom treatment plan, including your teeth's precise movements and your anticipated length of treatment. You'll even get a preview of your new, improved smile.
We'll send the scans of your mouth to a laboratory that will create your series of custom aligners. Once they are ready, you'll return to our office for a follow-up appointment. We will ensure your first aligner set provides the correct fit and will discuss how to wear them and clean them moving forward.
Invisalign Near Me
Contact Hebron Family Dentistry in Hebron, KY, to learn more about straightening your smile with Invisalign. The discreet and gentle orthodontic solution will deliver your desired transformation without impacting your life. Call us and schedule your appointment today!