Archive for February 2023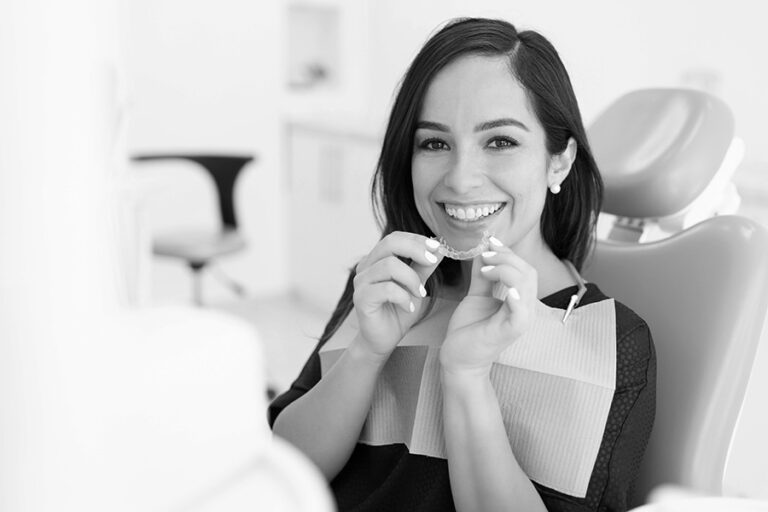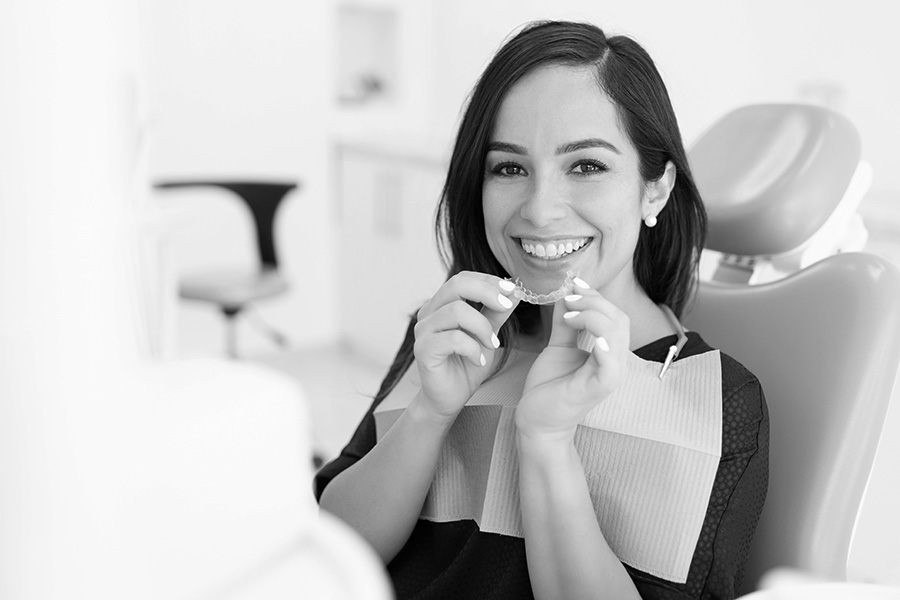 If you are considering orthodontic treatment but do not want to deal with metal braces, you may want to consider Invisalign. The world's most advanced clear aligner system will straighten your teeth and align your smile without impacting your life. A visit to Hebron Dentistry will help determine if Invisalign is right for you.
What Is Invisalign and How Does It Work?
Invisalign by Align Technology involves the use of a series of custom-made clear aligners that fit snugly over your teeth, gently pushing them and guiding them into position over time. You will need to wear your aligner trays for 20-22 hours each day to keep your treatment on track. About every two weeks, you will move on from one set of aligners to the next in the series, following your custom treatment plan.
Are You a Candidate for Invisalign?
Invisalign is ideal for adults and teens, with Invisalign Teen featuring compliance indicators to ensure adequate usage. The revolutionary orthodontic solution treats a range of concerns, including crooked, gapped, or crowded teeth and problems with the bite, such as underbites, overbites, open bites, and crossbites. Our team at Hebron Dentistry will examine your teeth and help you determine if Invisalign is right for you.
What Are the Benefits of Invisalign?
Invisalign's aligners are virtually invisible, making them an excellent option for individuals who are self-conscious about wearing braces. They are made from a smooth, BPA-free material that won't rub against your cheeks and gums like metal wires and brackets. Another advantage is that you can remove the aligners, so you won't have any food restrictions as with traditional braces, and you will brush and floss with ease.
Invisalign treatment is highly predictable. The SmartTrack material and SmartForce features place pressure as needed, shifting your teeth into place with incredible precision. Your virtually invisible braces can align your smile up to 50 percent faster than traditional braces!
How Does the Invisalign Process Work?
During your initial consultation, we will evaluate your smile's needs, take digital x-rays, and capture 3D scans of your teeth. Next, we will map out your custom treatment plan, including the precise movement of your teeth and the anticipated length of treatment. The best part is that you will get to preview your new smile.
We will send your 3D model and treatment plan to an Invisalign lab where your custom aligners are crafted. When they are ready, we will show you how to use them and care for them. Once in place, your new invisible braces will get to work, gently shifting your teeth into alignment.
Invisalign Near Me
Contact Hebron Family Dentistry in Hebron, KY, to learn more about Invisalign and to determine if the virtually invisible orthodontic solution is right for you. Dr. Watson and her team look forward to getting you on track to the smile of your dreams. Call 859-689-2021 to schedule a consultation today!