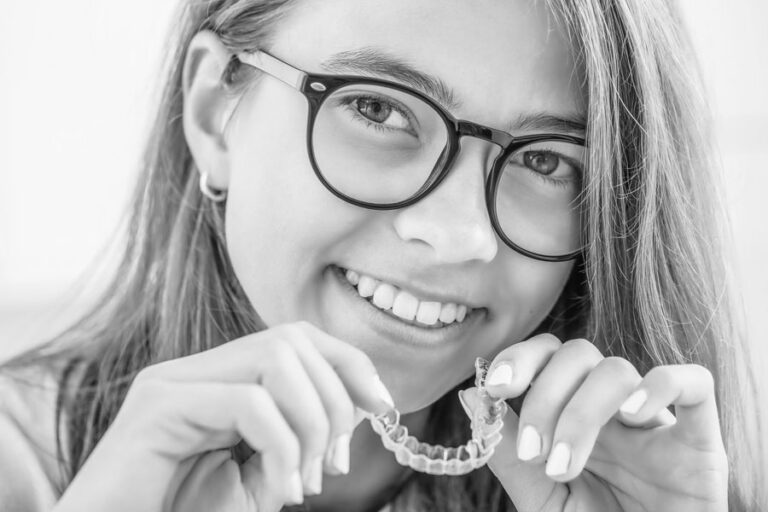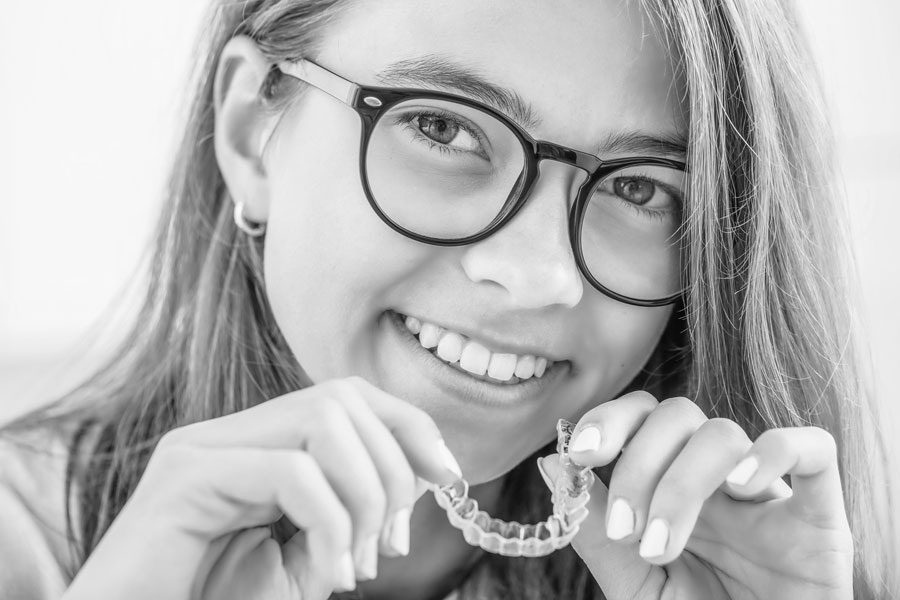 If you're in search of an orthodontic solution to straighten your teeth and perfect your smile without having to deal with traditional braces, you've come to the right place. Hebron Family Dentistry is proud to offer Invisalign, the world's most advanced clear aligner system. You'll love the stunning results!
Invisalign Overview
Invisalign by Align Technology is an innovative clear aligner system created for you from digital scans of your teeth. Each virtually invisible aligner will gently and precisely shift your teeth into alignment.
Are You a Candidate for Invisalign?
Invisalign's invisible braces work well for adults and teens, with Invisalign Teen featuring compliance indicators to ensure sufficient usage. The clear aligner system is ideal for correcting a wide range of mild to complex concerns, including gaps between teeth, crooked teeth, and a crowded mouth. We can also address problems with the bite, including underbites, overbites, crossbites, and open bites. Dr. Watson will evaluate your unique needs and will help you determine if Invisalign is right for you!
Why Choose Invisalign?
The Invisalign clear aligner system comes with over 20 years of clinical research and more than 700 patents. The innovative orthodontic treatment will deliver your ideal smile up to 50 percent faster than metal braces. The proprietary SmartTrack material and the SmartForce features allow for predictability and precision when correcting complex orthodontic cases.
Invisalign's virtually invisible aligners will straighten your teeth and perfect your smile gently and discreetly. Unlike traditional metal braces with their wires and brackets, the smooth plastic material is incredibly comfortable. Best of all, the aligners are removable, meaning you can brush and floss with ease and can enjoy your favorite foods without restriction. Have an important event? Just remove your aligner trays and pop them back in when done! Invisalign's dramatic results speak for themselves. You'll achieve beautiful, straight teeth and a smile you love!
What Should You Expect with Invisalign?
Your smile transformation will begin with a consultation with Dr. Watson. She will evaluate your unique condition and demonstrate what Invisalign can do for you. You'll even get a preview of your new smile!
When you decide to go with Invisalign, we will take precise digital scans of your teeth to map out your custom treatment plan. When your aligners are ready, you'll return to our office. We'll go over how to use them and care for them. You'll need to keep your aligners in your mouth for at least 20-22 hours each day for the best results. After achieving the smile you desire, you'll need to wear custom retainers to ensure you maintain your stunning treatment results!
Invisalign Clear Aligners Near Me
Visit Hebron Family Dentistry in Hebron, KY, to learn more about Invisalign, the world's most advanced clear aligners. It's never too late to achieve the smile of your dreams. Call us and schedule your appointment today!