Posts Tagged 'Cosmetic Dentistry Near Me'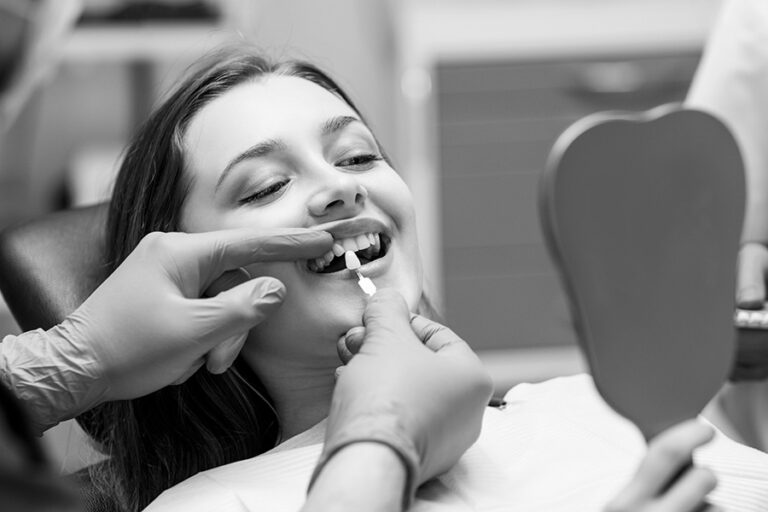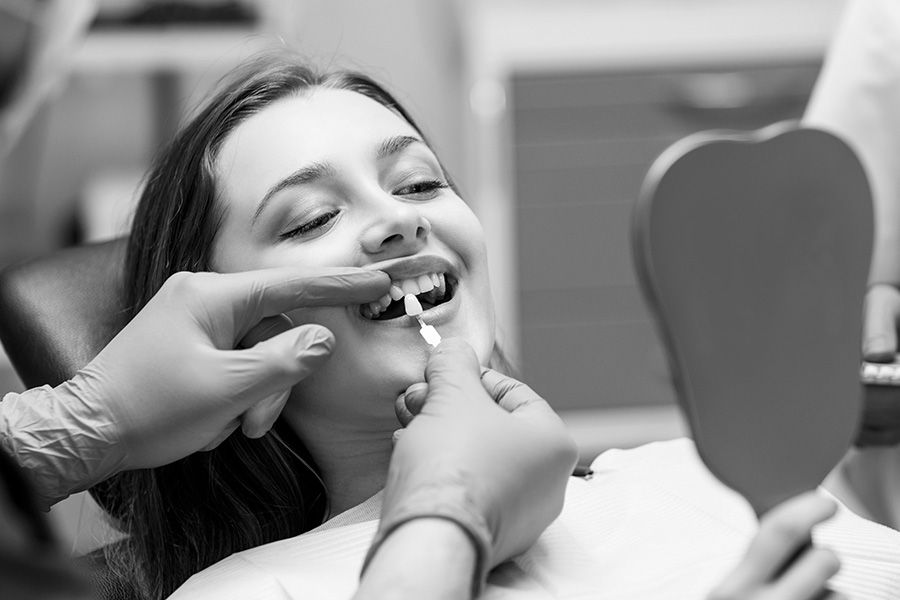 If tooth flaws have you hiding your smile, your trusted team at Hebron Family Dentistry is here to help. We're pleased to offer a range of cosmetic dentistry solutions focused on improving the color, shape, size, or overall appearance of your teeth with dramatic, long-lasting results. A consultation with Dr. Watson will get you on track to achieving a smile that will make you want to smile!
What Are the Most Sought-After Cosmetic Dentistry Procedures?
The following are some of the most popular cosmetic dental procedures offered right here at our Hebron office:
Teeth Whitening: If you're in search of a solution to virtually erase teeth staining and discoloration, you've come to the right place. We're pleased to offer in-office professional whitening treatments to brighten your teeth several shades in just one short office visit. We're also happy to provide you with custom trays and a professional-grade bleaching gel if you'd rather whiten your teeth at home.
Cosmetic Bonding: Cosmetic bonding involves the application of a tooth-colored resin to your tooth surfaces to instantly mask any imperfections. The affordable and conservative cosmetic dentistry solution fixes those little things that may be bothering you about your smile. From repairing decayed, chipped, or cracked teeth to protecting exposed tooth roots, correcting the size or shape of teeth, closing small gaps between teeth, and covering stained and discolored teeth, cosmetic bonding delivers a flawless smile every time.
Dental Veneers: Veneers are wafer-thin porcelain shells that fit over your teeth to improve their color, shape, size, spacing, and overall appearance. These custom restorations are perfect for whitening severely discolored teeth and correcting gapped, chipped, broken, crooked, worn, or misshapen teeth. Porcelain veneers provide strength and resilience comparable to natural tooth enamel, dramatically improving your smile's health and appearance.
Invisalign Clear Aligners: Invisalign, brought to you by Align Technology, is the world's most advanced clear aligner system. Virtually invisible aligners worn snugly over your teeth will gently and discreetly straighten misaligned teeth without impacting your life. Imagine achieving the smile of your dreams without anyone having to know!
Same-Day Crowns: Dental crowns are tooth-shaped restorations used to repair teeth with large fillings, cover severely stained teeth, and improve the shape, color, size, length, and appearance of not-so-perfect teeth. Our same-day crowns look just like your natural teeth, delivering a seamless smile in one short office visit!
Dental Implants: Dental implants are the gold standard for replacing one or more missing teeth with unmatched results. Small titanium posts placed in your jawbone replace missing tooth roots, stimulating the bone in the area and preventing bone loss. Dental implants provide an incredibly stable foundation to support implant restorations, such as single crowns, implant-supported bridges, and implant-supported dentures. Your restorations will look, feel, and function just like your natural teeth!
Cosmetic Dentures and Partials: Dentures offer an affordable and time-tested solution to restore one or more missing teeth. Today's modern dentures are sleeker, lighter, and more comfortable than ever. Once in place, a cosmetic complete or partial denture will allow you to chew your foods with ease, speak clearly, and smile with confidence once again!
Cosmetic Dentistry Near Me
Contact Hebron Family Dentistry in Hebron, KY, to learn more about transforming your smile with the help of our cosmetic dentistry solutions. Whether you want to correct minor tooth flaws or want a total smile makeover, Dr. Watson will create a treatment plan with one or a combination of cosmetic dentistry solutions to achieve your desired results. Call us and schedule your appointment today!