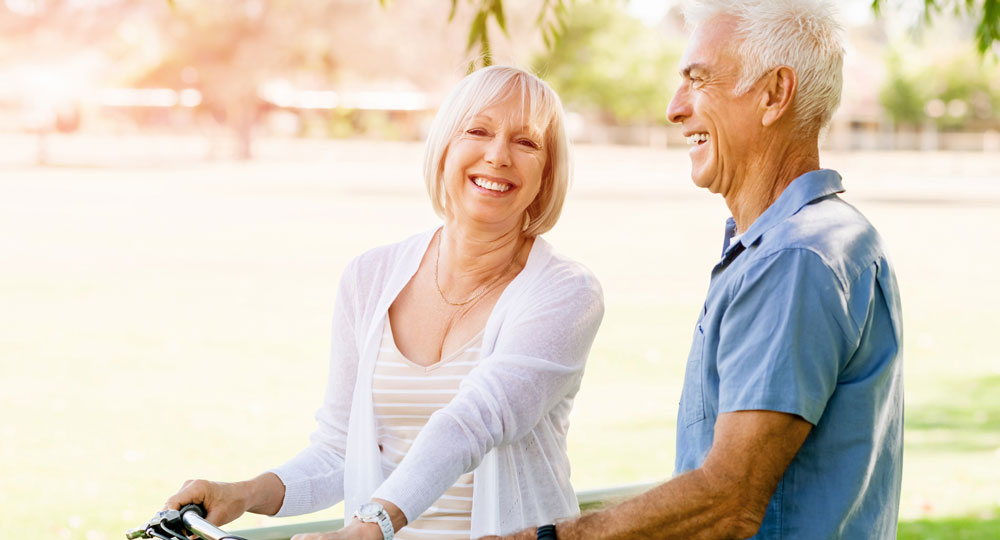 Request your appointment today
Discover the Many Benefits of Going to a Cosmetic Dentist in Burlington, KY
The cosmetic dental procedures available today are remarkably advanced in comparison to the techniques of the past. Most of your dental problems can get corrected using modern treatments that are safe and effective.
Our newer, advanced procedures at Hebron Family Dentistry are often performed within one appointment, allowing you to leave our dental office looking and feeling much better. If you want to improve your appearance and health, you should schedule a consultation with our team at Hebron Family Dentistry in Hebron, Kentucky.
Assistance From a Cosmetic Dentist Can Increase Your Confidence
When you do not have a positive attitude about your teeth, there can be harmful consequences to your confidence and self-esteem. You may find yourself avoiding ways to smile so others cannot see the condition of your teeth. Even though you may be a nice person, others may think you are uptight or unpleasant because you rarely laugh or flash a smile.
By seeing a cosmetic dentist near me, you can correct the problems with your teeth and enjoy smiling with those around you. Other people will finally get to see your true personality.
Treatment From a Cosmetic Dentist Can Help Improve Your Diet
When you have a missing tooth, you can struggle to chew many kinds of food. This inconvenience can be worse if you are missing multiple teeth and have an uneven bite. With spaces between teeth in your mouth, your teeth will shift and can no longer come together in the right way. Instead of eating the healthy foods you need the most, you may settle for foods that are less healthy and easier to eat.
When you seek a cosmetic dentist near me, you are looking for help to consume the healthy foods your body needs. You recognize that you need help so you can get more enjoyment and nourishment for your body. Our dental team can provide the best cosmetic treatments that strengthen your bite and ability to eat your food.
Aid From a Cosmetic Dentist Can Boost Your Oral Health
The stains, curves, and gaps within your smile are more than just a superficial dental concern. In actuality, these problems can harm your oral health and overall well-being. The difficulties with your teeth can lead to other issues like gum sensitivity and periodontal disease.
Your desire for a cosmetic dentist near me may revolve around your outward image, but you can get help for your overall health, too. Fixing these cosmetic dental concerns can also lead to healthier teeth and gums.
To experience the benefits of cosmetic dentistry procedures, schedule an appointment with Dr. Valerie Watson at Hebron Family Dentistry in Hebron, Kentucky. We are excited to help you choose the right service that best improves your appearance and your health. Contact us today!
Request your appointment today!
At Hebron Family Dentistry, we make it convenient to plan your visit. Simply follow the link to request an appointment time that fits your busy schedule.