Invisalign Clear Aligners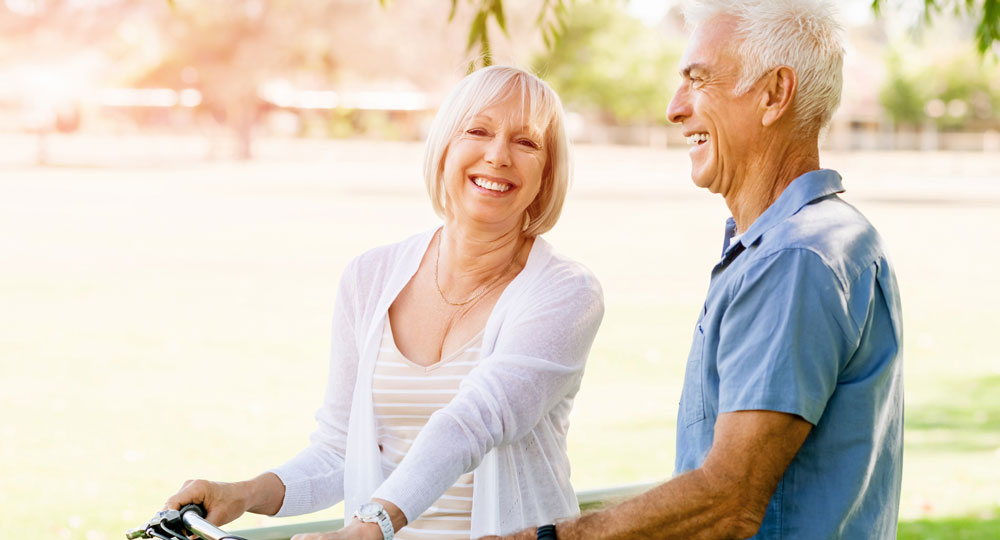 Request your appointment today
Enjoy Fast and Effective Orthodontic Treatment With Invisalign Clear Aligners in Union, KY
People are increasingly searching for "clear aligners near me," and with good reason. Crooked, uneven, and overlapping teeth are both a cosmetic and a functional concern. Not only do problems like these make people feel less confident about showing their smiles off, but they can also set the stage for a number of serious oral health issues. Effectively cleaning overlapping and crowded teeth can be a real challenge. Imbalanced bite forces can also lead to accelerated tooth wear.
By looking for clear aligners near me, you can boost your confidence and avoid problems like cracked and fractured teeth, dental infections, and even eventual tooth loss. Best of all, you can get the even and perfectly aligned teeth you've always wanted without having to wear metal wires and brackets for years. When you search for clear braces near me, you'll discover that orthodontic treatment can be quick, easy, and completely hassle-free. Dr. Valerie Watson at Hebron Family Dentistry can provide the clear aligners you need to give you the smile that you are looking for.
What Are Invisalign Braces and Why Should I Look for Invisible Braces Near Me?
Clear braces are plastic tooth aligners that are virtually impossible to detect. These inconspicuous trays fit directly over the teeth to apply the targeted, measured pressure that's necessary for causing tooth movement. Much like traditional bracket and wire braces, clear braces gradually reposition the teeth to balance out bite forces, straighten the smile, and improve smile aesthetics. You'll get both amazing results and an incredibly convenient treatment when you choose Invisalign near me.
You can benefit from invisible braces if you've got:
Teeth that are crowded or overlapping
An under-bite or overbite
Large, noticeable gaps between your teeth
Teeth that are naturally displaced or that have been displaced by a jarring impact event
Invisalign treatments are devised, implemented, and managed using precise digital scanning technologies. Invisible braces from Dr. Watson will straighten the teeth and balance natural bite forces far faster than many other orthodontic procedures. They're also far more comfortable and far easier to wear. With clear aligners you can:
Remove your invisible braces before eating or drinking and then quickly put them back in
Clean your teeth and gums thoroughly all throughout your treatment with clear aligners
Continue enjoying all of your favorite hard, crunchy, chewy, or sticky foods
Avoid the self-consciousness and embarrassment of conspicuous ceramic or metal braces
Searching for invisible braces near me is an excellent choice if you've been longing for aesthetic improvements but aren't ready to commit to a lengthy, uncomfortable, and potentially embarrassing treatment with metal braces. Clear braces are the preferred choice for people who want to look good while improving the appearance, functionality, and integrity of their smiles.
Why Choose Clear Braces Near Me?
There are many benefits when looking at Invisalign near me. It's never too late in life to experience the benefits of an even and well-balanced smile. This is actually one of the top reasons why Union, KY, residents are increasingly looking for "clear braces near me." If your teeth are severely misaligned, searching for clear aligners near me is a great way to get a tremendous boost in self-confidence. Whether you want to close up a noticeable gap at the front of your smile, or eliminate problems with tooth crowding, clear, plastic aligners will make these changes possible and without making you feel self-conscious along the way.
If you've been searching for Invisalign near me, Dr. Watson at Hebron Family Dentistry is the dentist to call. Contact her at (859) 689-2021 today to set up a consultation appointment. She can assess your orthodontic needs, discuss your treatment goals, and help you determine whether invisible aligners are the right choice for you. Take your search for invisible braces near me to the next step by committing to a treatment that can greatly improve your life-quality.
Request your appointment today!
At Hebron Family Dentistry, we make it convenient to plan your visit. Simply follow the link to request an appointment time that fits your busy schedule.