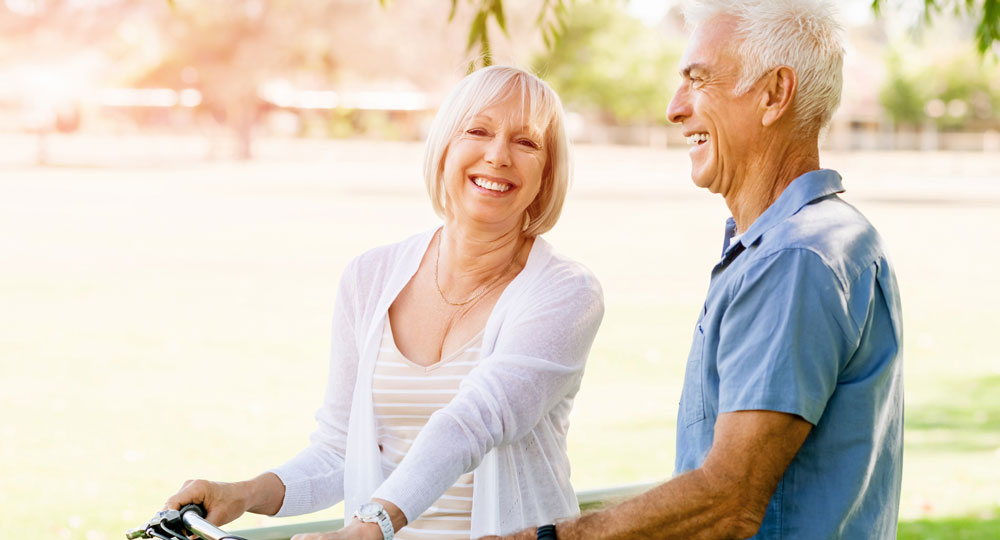 Request your appointment today
Are Dental Implants Right for Me?
Living with a missing tooth or teeth can be highly uncomfortable. Smiling, chewing and even speaking can be affected by tooth loss. Fortunately, there is a permanent solution. Dental implants are created and placed to function as and look like real teeth. At Hebron Family Dentistry, we offer this treatment option. Read on to find out if implants are right for you.
What Are Dental Implants?
An implant is a replacement for a natural tooth that is made up of a titanium post for strength and durability plus a crown for a natural look, function and feel. There are other options for filling gaps, but implants are the best choice when it comes to long-lasting results.
What Are the Benefits of Dental Implants?
The stress of missing teeth can take its toll on both your confidence and your oral health. Implants help to prevent bone loss that can occur when teeth are missing. They are a reliable, potentially lifelong option that looks and feels like real teeth. You are free to eat and drink without the fear of the slippage that can occur with dentures.
Are You a Candidate for Dental Implants?
Most people are great candidates for implants. When you visit our office, Dr. Valerie Watson will take a look at your implant site to determine if the bone tissue is healthy enough for the implant to be successful. She will then go over the details of the procedure and you will have an opportunity to ask questions so that you feel comfortable with the process.
What Is the Procedure Like?
The procedure begins with the implantation of the titanium anchor post into the jawbone. After a healing time (typically a few months), Dr. Watson will attach an abutment. Impressions are made using surrounding teeth so that a matching crown can be created and attached to the abutment. The color, shape and feel will match your natural teeth. After a short healing time, you can use your new tooth or teeth as you would your natural teeth.
Who Offers Dental Implants Near Me?
Choosing to move forward with implants is a decision that can greatly improve your quality of life and confidence. Dr. Valerie Watson and the staff here at Hebron Family Dentistry, will make sure that you are comfortable, and they are ready to answer any questions you may have.
Are you ready to improve your quality of life? You no longer have to hide your smile or suffer in silence. Make the call to Hebron Family Dentistry and let us help you get started living life to the fullest today!
Request your appointment today!
At Hebron Family Dentistry, we make it convenient to plan your visit. Simply follow the link to request an appointment time that fits your busy schedule.